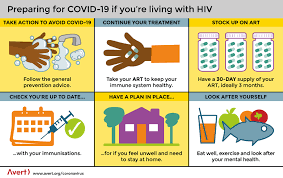 As believers we are in the world but not of the world. Following Jesus impacts all our lives, including how we respond to pandemics. Here are some thoughts on the "Coronavirus"/COVID-19.
1. Start With Good Information
Our first responsibility is to begin with good and trustworthy information and to stay up to date with the developments as they arise. Panic and misinformation must be combated.
The agencies and websites we are monitoring are The Centers for Disease Control and Prevention (CDC), The World Health Organization (WHO), The MN Department of Health (MDH) and Ramsey County Public Health. We recommend these resources to you as a good source of information.
Yet, as followers of Jesus, we don't just rely on human wisdom and information. We also look to God. We ask the Holy Spirit what he's doing in the midst of this pandemic. Stay informed, but use the Holy Spirit to listen as well
We should take a moment to consider our faith…
2. Remember What God Has Shown Us
We know our world is fallen and things are not the way they are supposed to be? 
As the Apostle Paul writes in Romans 8:22, "We know that the whole creation has been groaning as in the pains of childbirth right up to the present time."
We know many truths, for example:
3. We know that the coronavirus, along with every other cause of sickness and death, will not be part of the kingdom of God.
We have hope for the future. In other words, our perspective on life and death is different from that of the world. We live our lives on the bedrock truth of the resurrection of Jesus Christ from the dead.
4. We know that we are not in control.
We don't live with the profound illusion of human power and knowledge. The tiniest virus has emptied cities, crashed the stock market, pushed the global economy toward recession and created mass hysteria. But we also know that Almighty God is in control.
5. We know that we've been called to be different from those who don't know God as their Father or Jesus as their Savior. 
Followers of Jesus have a history of acting differently during global pandemics and crises. During other historical pandemics, Christians are the people that stayed and cared for the afflicted setting us apart from the rest of the world. I say this because our citizenship is to the Kingdom of God on an eternal basis. Crises like this pandemic has been causes that rises Christianity in a fallen world.
Today, it's our turn. How do followers of Jesus respond to our global pandemic?
Because we have Jesus and know things that are unknown to the rest of the world, followers of Jesus are going to respond differently to the "Coronavirus"/COVID-19.
a. Followers of Jesus must not succumb to xenophobia or racism.
We followers of Jesus must resist xenophobia and racism whenever it rears its ugly head. This is a Chinese Virus…
b. Followers of Jesus must not succumb to fear.
The Apostle Paul says in 2 Timothy 1:7, "For the Spirit God gave us does not make us fearful, but gives us power, love and self-discipline." Some of us may need to turn off the news, look away from the internet to spend some time with Jesus and look to the Bible.
c. Followers of Jesus are always called to pray.
As the Apostle Paul says in Ephesians 6:18, "And pray in the Spirit on all occasions with all kinds of prayers and requests." With this in mind, be alert and always keep on praying for all the Lord's people.
d. Followers of Jesus must be wise about our own health.
As the Apostle Paul says in 1 Corinthians 6:19–20, "Do you not know that your bodies are temples of the Holy Spirit, who is in you, whom you have received from God? You are not your own; you were bought at a price. Therefore honor God with your bodies."
To stop the spread of germs and help prevent the spread of respiratory diseases like COVID-19, we are encouraging everyone in our community to:
Avoid close contact with people who are sick.
Cover your cough or sneeze with a tissue, then throw the tissue in the trash.
Avoid touching your eyes, nose, and mouth.
Clean and disinfect frequently touched objects and surfaces.
Stay home when you are sick, except to get medical care.
Wash your hands often with soap and water for at least 20 seconds.
Followers of Jesus are called to minister to the sick and the dying.  As Jesus said in Matthew 25:36, "I was sick and you looked after me…" For the medical and other professionals in our community, we may be called to do that directly. Yet, there are lots of ways to indirectly help the sick and dying. Intercessory prayer is a way to help. Slowing the spread of the virus through social distancing is a sacrifice we can make to help others.
We are a community of believers living life together. When one hurts, we all hurt, when one is in need, we will do all we can to aid each other.